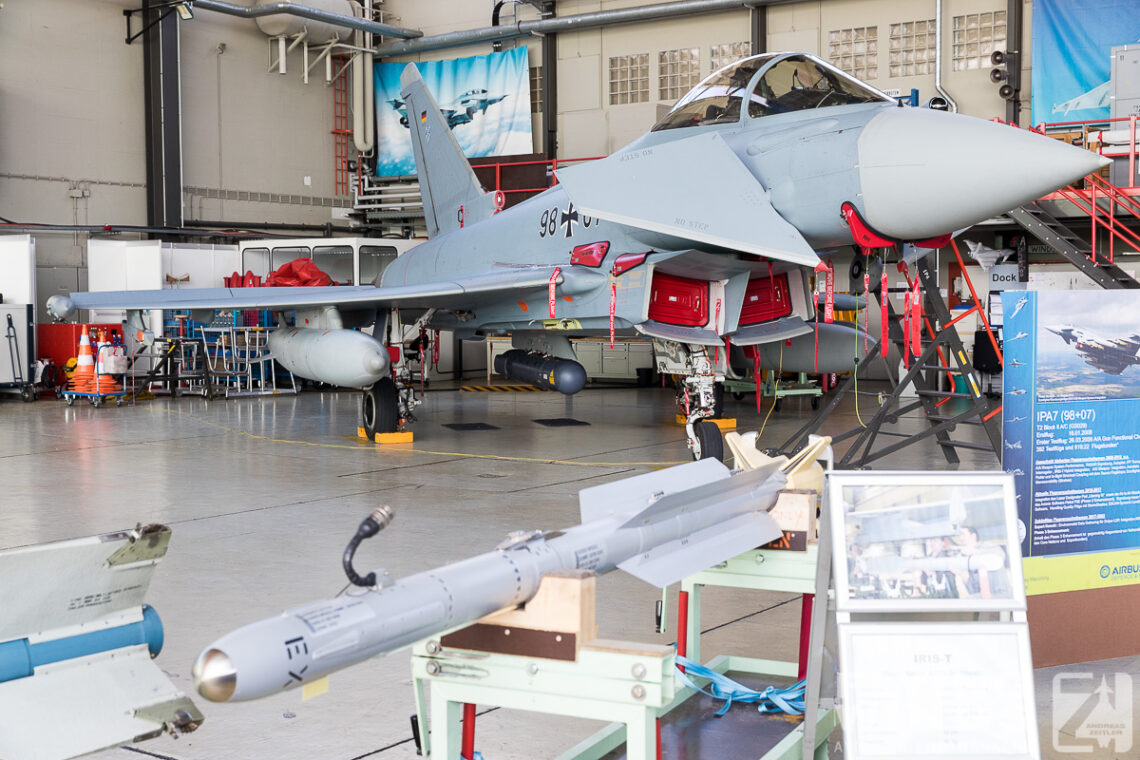 Airbus Manching Family Day
On June, 18th, Airbus Defence&Space invited families and friends for an Open Doors day to their Manching plant. Apart from a view into the production and maintenance facilities a small flying program featuring current and past products of the company was also presented.
Where? Manching, Bavaria, Germany
When? 18/06/2016
The flying display in the afternoon literally took off with the Airbus A400M "Grizzly". One of the prototypes from Getafe performed a couple of nice fly-bys. Apart from low and fast speed passes one pass was performed with the open cargo ramp. It was followed by an Airbus Helicopters H145 from Donauwörth, and then a step back in time was seen in the sky above Manching.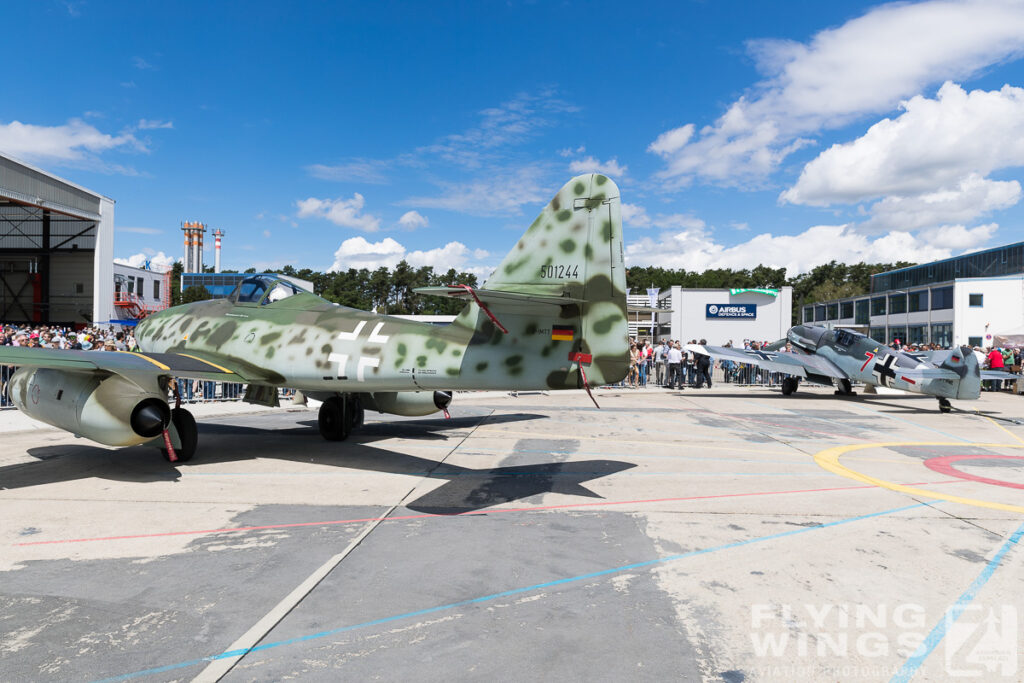 Part of the "Flugmuseum Messerschmitt" and owned by the Messerschmitt Stiftung Europe's sole Messerschmitt Me262 fascinated the visitors. It was followed later in the afternoon by the Messerschmitt Bf109 "Rote 7". The remarkable sound of the Daimler Benz DB605 engine actually concluded the flying display.
Before that, however the Airbus A400M's predecessor, the Transall C-160D was also part of the flying program. It finished its presentation with the remarkably steep "Sarajevo" approach.
Fast jet display's were performed by the Eurofighter Typhoon and a Panavia Tornado, which is one the very rare possibilities to see a German Tornado display. With low and fast fly-bys the crew presented their jets in its natural environment. What a contrast to 'turn&burn' of the Eurofighter!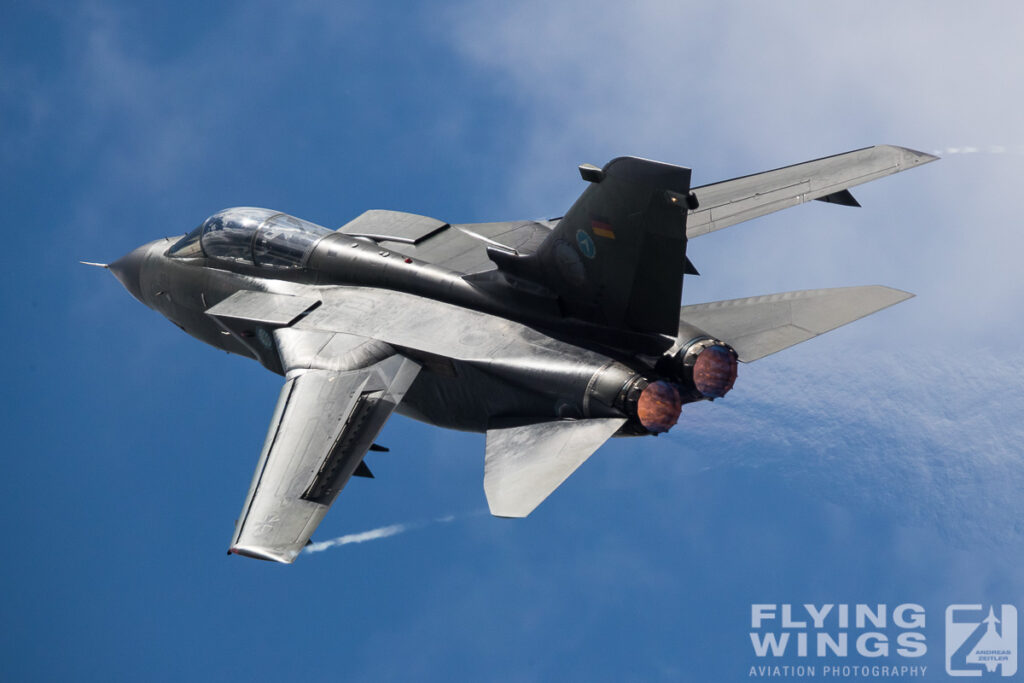 Furthermore one of the Airbus A350XWB prototypes arrived from Toulouse to perform a Display at Manching. It was a pleasure to see this elegant aircraft in the Bavarian sky!
Not part of the actual flying display itself, but a very nice view were the departures of the world's only remaining flying Nord Noratlas from France and of one the Airbus Beluga's that are used to transport component parts of the civil airliners all around the European continent.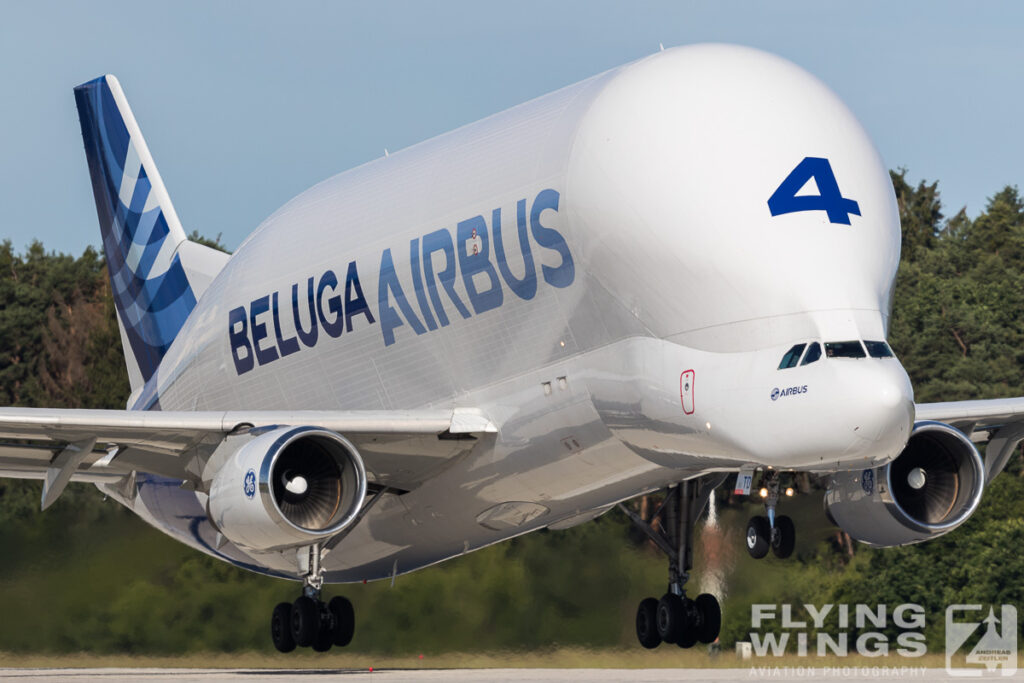 Tornados and Eurofighters could also be seen on the ground at manching in many of the hangars that were accessible. They were either undergoing maintenance, upgrades or, as for the Eurofighter, were seen in different stages in the final assembly line. Quite a unique chance to get a glimpse behind the curtain of the birthplace of the German Eurofighters!
All around the vast area of the plant several other aircraft could be spotted, representing the heritage of the manching site as a production facility of jet aircraft for the German Air Force / Luftwaffe. Mostly striking was a silver painted Lockheed F-104G Starfighter, which caught attention in its original silver colourscheme. It was displayed right along one of the Tornado prototypes, which was recently re-painted to represent the original Tornado prototype P01, and the 'Last Phlight' special scheme F-4F Phantom II of nearby WTD61.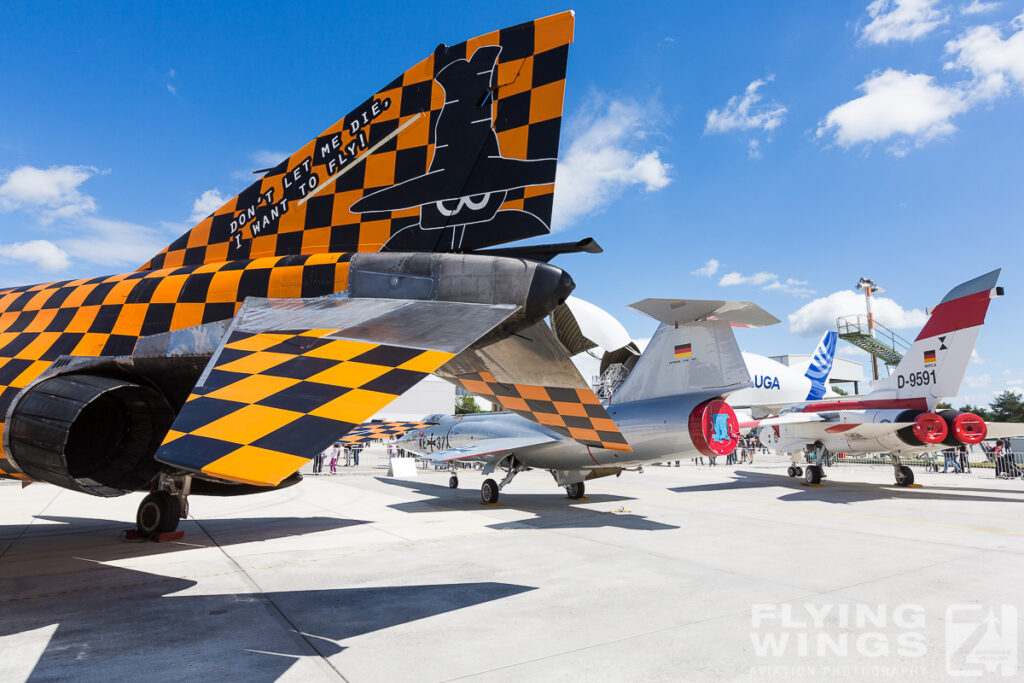 Airbus Manching Family Day 2016 – Photo Gallery