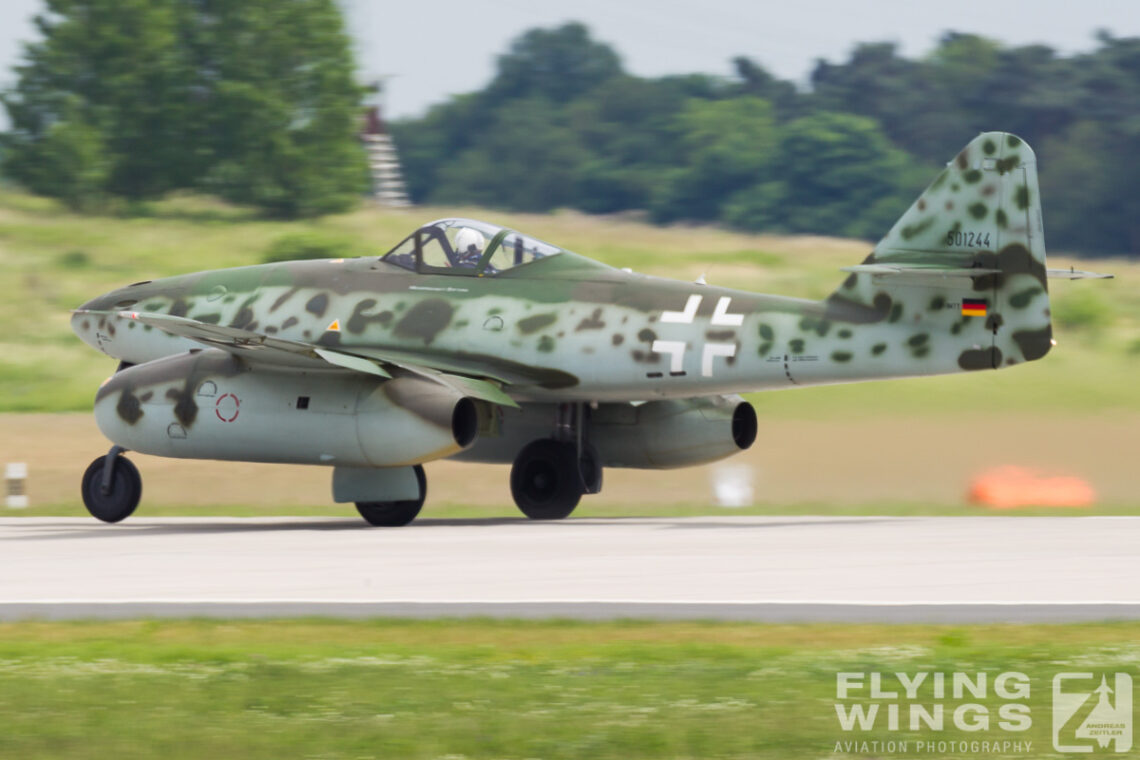 The ILA (Internationale Luft- und Raumfahrtausstellung) is Germany's major aerospace exhibition and ranks high amongst the other two European trade fairs in Le Bourget and Farnborough. Nevertheless the event at Berlin has a hard struggle amongst this competition, though organizers and exhibitors were happy about this year's event.
Where? Berlin, Germany
When? 24/05/2014
Contrary to previous events I chose the option to visit ILA as a regular visitor on the Saturday, thus on a public day of the last week-end. The public days are highlighted by the ILA Berlin Airshow, featuring an hour-long flying display.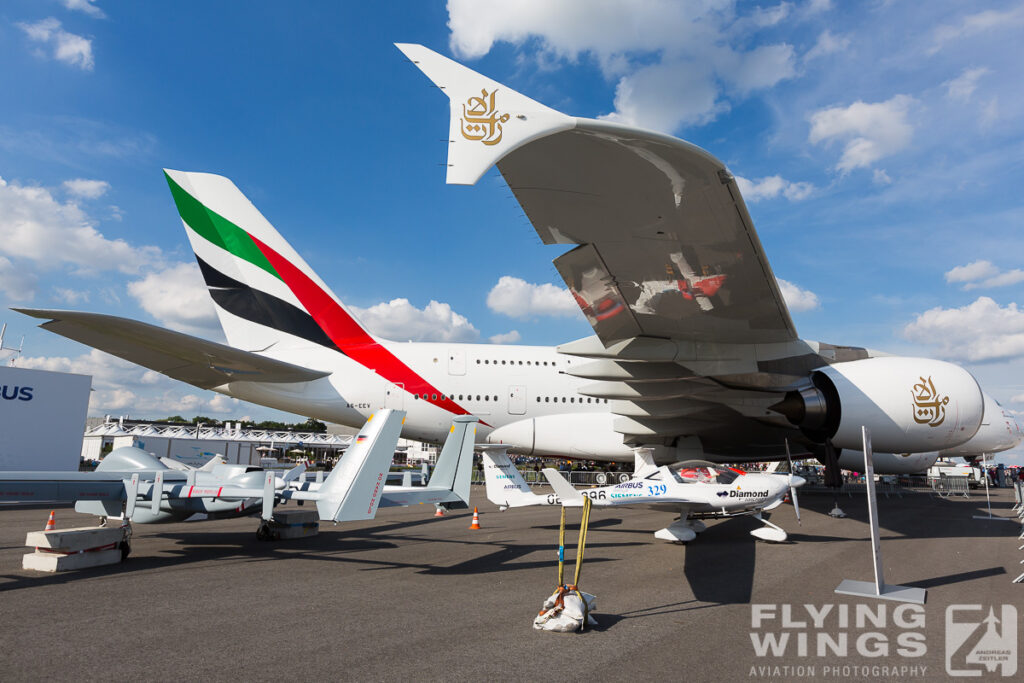 Admittedly the big highlights were somehow missing in this year's program: the new Airbus A350 was only present during the first few days and seen in the air only on landing and departure, the Airbus A400M military transport aircraft remained on the ground and contrary to previous years the A380 also did not fly.
Due to the bad light / backlight situation on the new showground this was no missed opportunity to get some nice shots of those aircraft in the air, but somehow it would have felt good to see them flying. Such a big lack of aerial demonstration compared to previous years somehow casted a cloud over the whole event.
But apart from that the airshow itself was really good with a wealthy mix of different types of aircraft from all eras.
From the military side there was a helicopter display by a French and German Tiger helicopter from the German-French Training Centre at Le Luc and solo display by the Czech Gripen and "Solo Türk" presenting the F-16 from Turkey, this year's partner nation of ILA 2014. Unfortunately the displays of the F-16 and the Polish MiG-29 did rotate between each day, and I have not been lucky to see the MiG flying.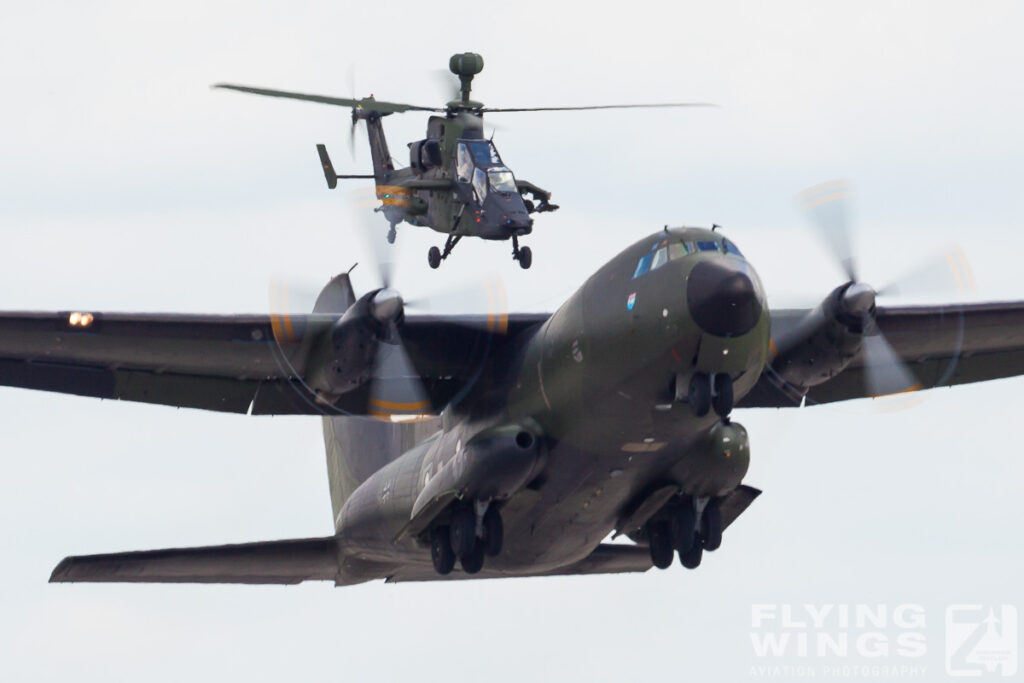 The German Air Force did present the "Willfire" demo, depicting a hostage liberation scenario, with the airpower demo including CH-53, Sea Lynx and Tiger helicopters, a C-160 Transall, an A310MRTT tanker aircraft and Tornado and Eurofighter jets.
From the warbirds in the flying program worth a special mention is the recently restored Aermacchi MB326 (I-RVEG) in its bright orange scheme. Apart from that of course one of the rare appearances of the Messerschmitt Me262 of the Airbus Group from Manching was highly appreciated as well!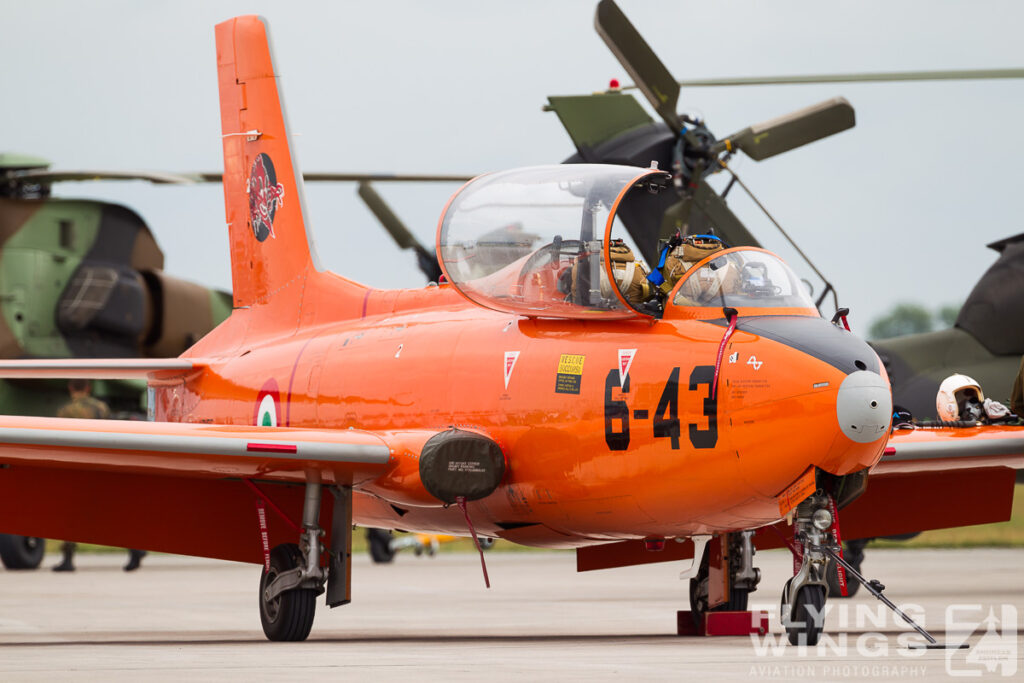 Regarding the teams the Breitling Jet Team was present at ILA in full swing, and the Patrouille Suisse once again came to Berlin Schönefeld. The Swiss team is a regular guest and their display at the end of the afternoon in nice light was a fitting highlight to finish the displays.
Looking at the flying program it was a great line-up, and even better to see that some of the (solo) demonstrations were using flares and the team displays were not so bad either, especially when considering the tight German restrictions.
I thus keep my fingers crossed that ILA will be able to keep up with the pace of the remaining European trade fairs and look forward when it will be held on a proper airport, not on a construction site…
ILA Berlin Airshow 2014 – Photo Gallery