A thick layer of haze above Seoul Airport in Seongnam, South Korea, made things look rather fuzzy for this year's edition of ADEX 2015 (Seoul International Aerospace & Defense Exhibition). Flying displays for the official inauguration ceremony in the air had to be cancelled, and on the ground the prospects for some of South Korea's ambitous military prospects were set straight.
Where? Seoul, Seongnam Airbase, South Korea
When?20-25/10/2015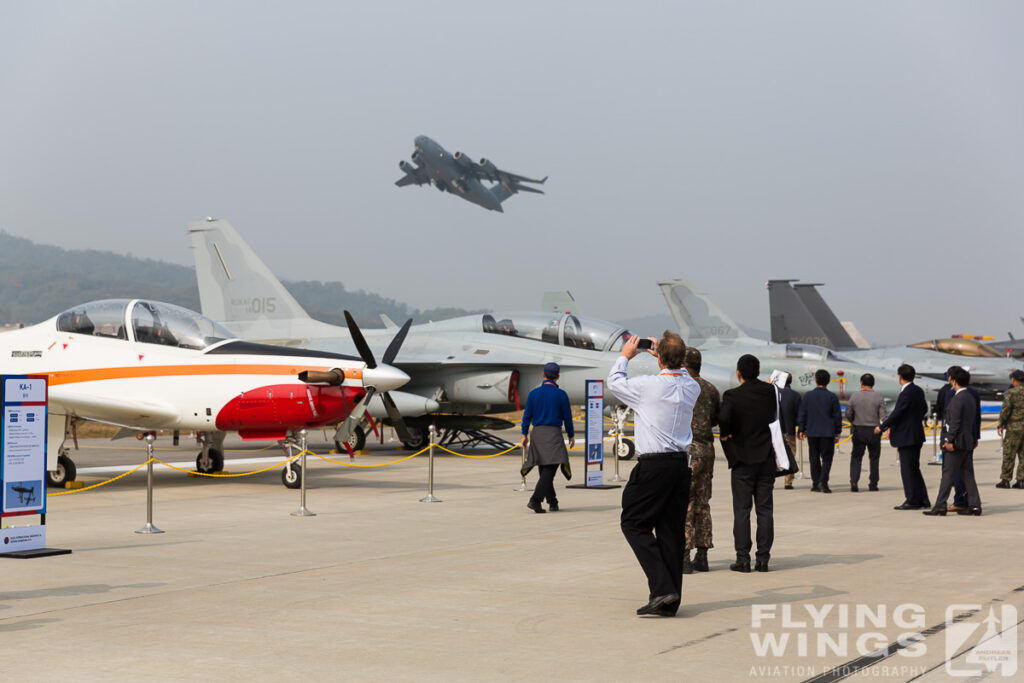 The strength and variety of South Korea's Air Force (ROKAF – Republic of Korea Air Force) could nevertheless be viewed during the opening fly-by on October, 27th, including 42 different aircraft. Highlights included the Boeing E-737 "Wedgetail" AEW&C flanked by F-16s, TA-50s and F-4E Phantoms. The latter unfortunately flew only during the training session the previous day.
The flying display of the KAI (Korean Aerospace Industries) TA-50 Fighting Eagle and even more its sales to Indonesia (TA-50 light attack variant) and the Philppines (FA-50 fighter variant) illustrated that Korea is on the right track regarding jet fighter development, however setting up the KF-X indigenous fifth generation fighter is however still another big step. Clearly the fight was on at ADEX to launch this ambitous project.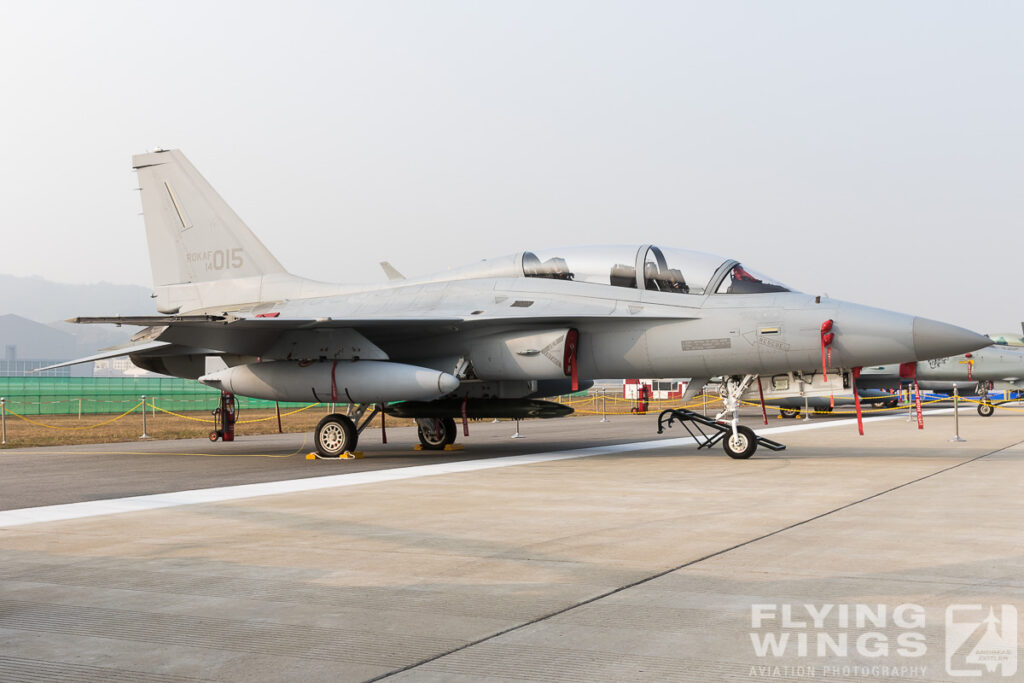 The strong link between Korea and the US was furthermore highlighted in the static display as the U.S. Air Force was the strongest foreign air force to participate at ADEX 2015. An Osan-based F-16 and A-10 were seen on the ground as well as a KC-135 out of Kadena. It did support the F-22 Demonstration Team from Langley AFB, which used two Alaska-based Raptors for the journey to the Korean penninsula. Furthermore the C-17 Demonstration Team from Hickham was present and showed the Globemaster's capabilities in the air.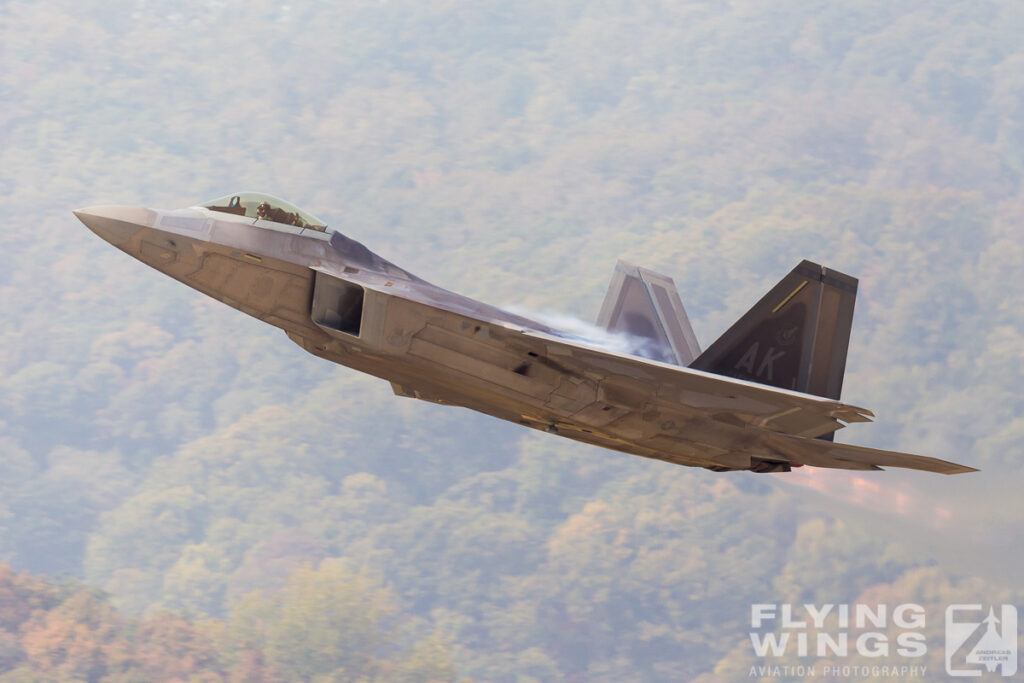 The C-17 transport aircraft was complemented on the ground by an Airbus A400M of the RAF with a crew from 70 Squadron and 24 Squadron based in RAF Brize Norton. The A400M brought the Royal Air Force Falcons Parachute Display Team to Korea, and its flight was at the same time an around-the-world trip with previous stop in Georgia and Malaysia. After the show in Korea ZM405 continued its journey eastwards with a first landing in Japan at the JASDF transport base Miho before crossing to Pacific towards the USA.
After Airbus beat its rivals Boeing and IAI in June to win a 1.4 trillion won ($1.3 billion) contract to provide four A330 / KC-30B MRTT in-flight refueling tankers to the ROKAF by 2019, the A400M was however the only bigger European asset on the ground display, which focused mainly on the huge variety of South Korean Hardware.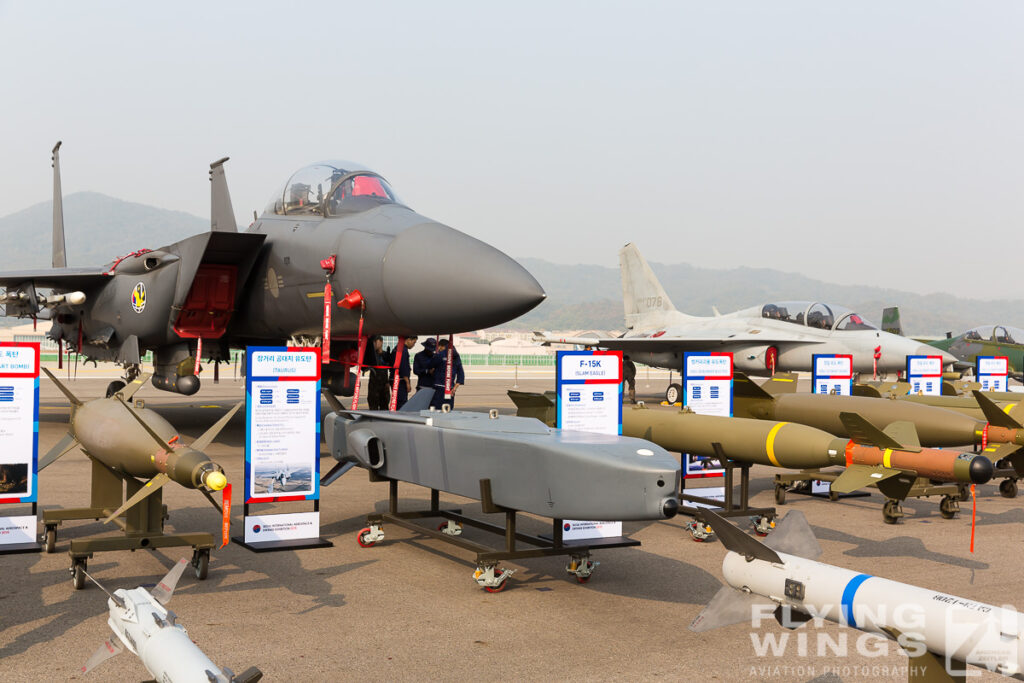 Once again ADEX was a great opportunity to get a glimpse of ROKAFs hardware, it only needs to be hopes that it will not be so hazy again during future editions of this impressive presentation of military power.
Seoul Aerospace Defence Exhibition ADEX 2015 – Photo Gallery