The bi-annual Farnborough Airshow ranks very highly amongst the three big European aeronautical trade fairs. Some even argue that it is the biggest one due to the strong presence of American and Asian companies, especially in the defence sector. One day onl at this huge event was barely enough to cover the static and flying display, thus this report is restricted to a walk-around I the static display and a look at the flying program in the afternoon.
Where? Farnborough, England
When? 15/07/2014
Along the vast showground all major aviation companies did showcase their products. From small to large business jets, civil and military helicopters up to the latest airliners all of the major new projects have been present.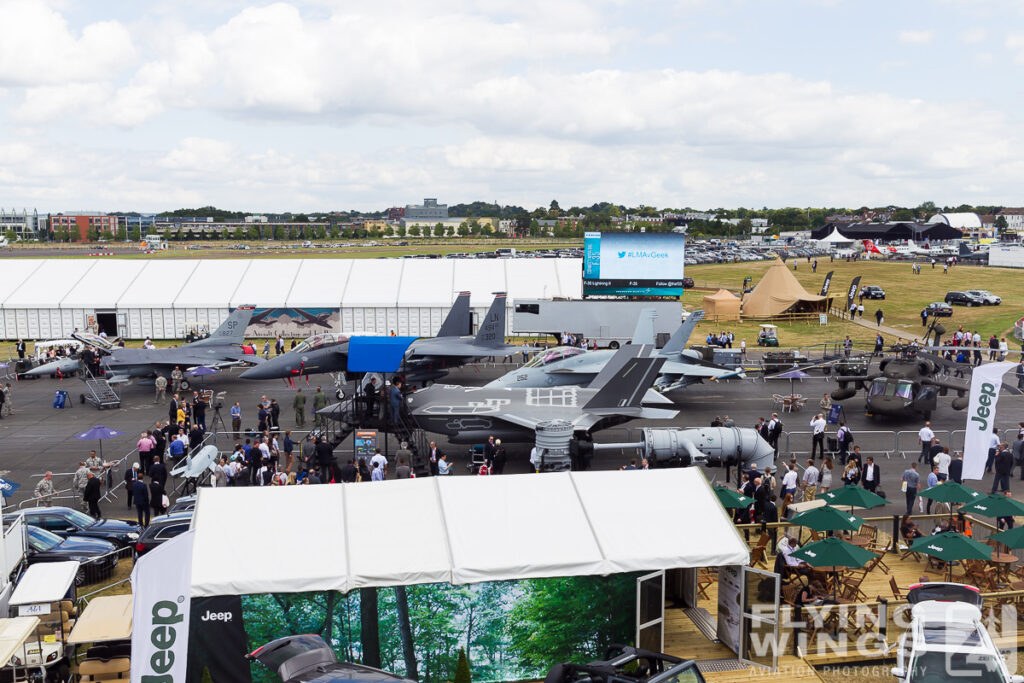 Airbus started the flying with its A400M, the usual but nevertheless always stunning A380 and the brand new A350.
Alenia Aermacchi flew their M346, an advanced trainer aircraft and already sold to the Israel Air Force, in formation with their recently revealed M345, which acts as a light trainer aircraft and will replace in the long term the MB339 of Italy's national aerobatic team "Frecce Tricolori".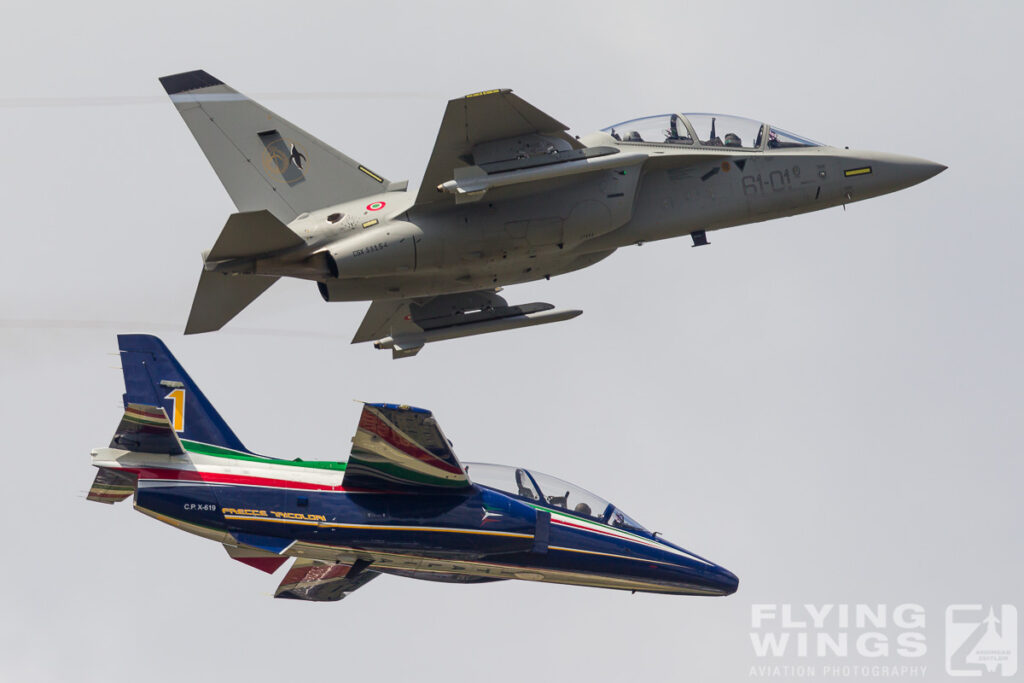 Amongst the big American presence Boeing did put up the F/A-18F Super Hornet and the Boeing P-8A Poseidon ASW and MPA aircraft for the flying display as well as their new Boeing B787-9. The latter concluded the 2,5h long flying program in the afternoon, that was apart from the big and noisy jets filled with some small demonstrators featuring recent technology leaps like all-electrical flying – even if only in a small scale.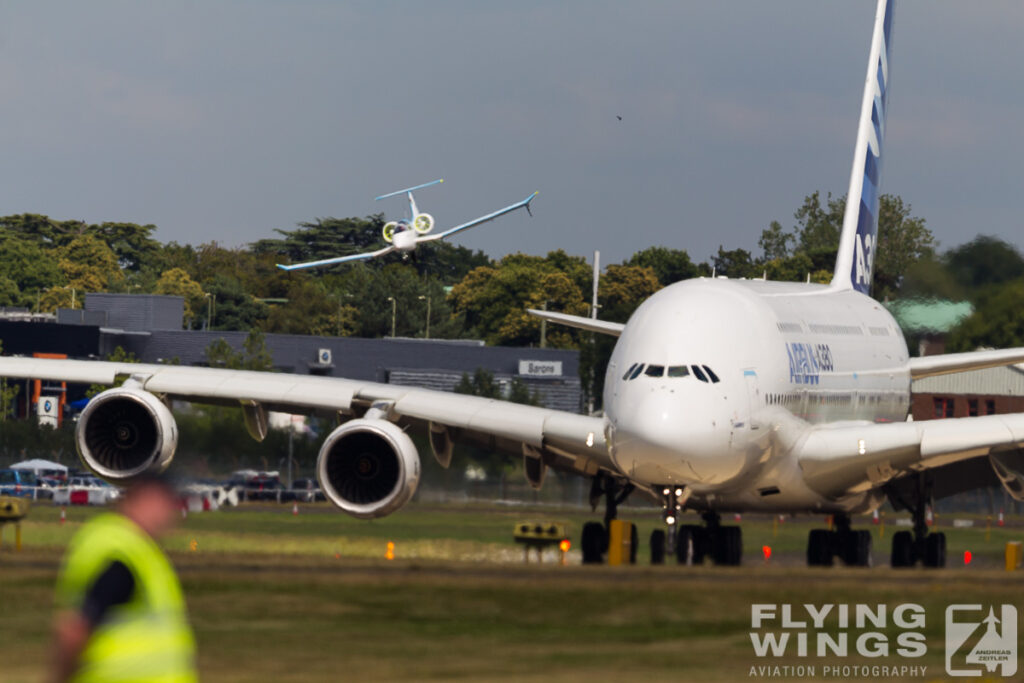 The big airshow featuring amongst others the Vulcan XH558 or the Red Arrows is scheduled for the public days during the week-end, and with the closeness to the runway and stunning acts on the list this will be a blast for sure!
Farnborough Airshow 2014 – Photo Gallery